About
Countrywide Signs is a leading expert in the property signage industry. A full member of the BFA and fully ISO 9001:2015 accredited, Countrywide Signs is much more than a property signage installer, we are Property Signage Experts!
Leading the Way as Property Signage Experts
Established in 1998, Countrywide Signs' founder and managing director, Tony Williams QFP, started out as a property sign installer himself. Honing and developing the brand and business structure to become a leader in the property signage industry. We pride ourselves on being The Property Signage Experts. With quality at the forefront of everything we do. Since inception, the group's location coverage has grown exponentially. Ranging from one-van businesses to multi-van regional operations. As a result, the network has the capacity to fulfil orders the length and breadth of the UK for independent estate, letting and commercial agents, as well as regional and national agents. Find your local operator… Teamwork
Working together. Stronger nationwide & regionally  together. Trustworthy
A network & brand you can trust. Over 20 years of expertise. Professional
Always professional in appearance, service & aftercare. Dedication
A large network of franchisees, each as devoted as the next.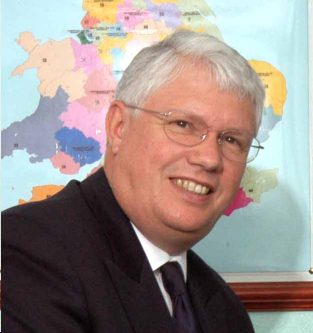 Tony Williams
Founder & Managing Director
Our original Property Signage Expert! Tony's background includes 12 years with his own security company as well as over 22 years as a Countrywide Signs franchisee and Managing Director. With more than 26 years' experience in franchising, Tony heads up the support team to aid the network and continually improve the services we provide.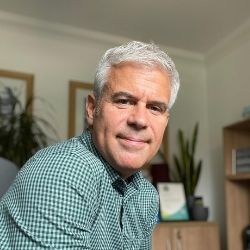 Justin Pearce
Franchise Director 
Justin uses his 30 years' experience of signage and franchising to drive the development of the national network, supporting franchise owners in their local Countrywide Signs businesses. He has several years of experience in senior operational roles and has also spent time running a pilot franchise himself.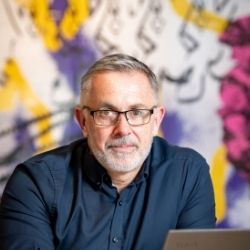 Adam Davison
Business Development Advisor
Adam Davison works with the network to provide business coaching and mentoring as well as heading up our franchisee recruitment team. Adam who has been with us since 2018, has worked with numerous franchisors over the years. He now provides ongoing support beyond initial training, including bespoke and tailored advice to help form business objectives, strategies, dynamic planning and initiatives. All to help each business achieve their individual goals.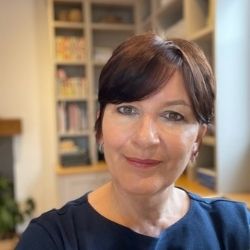 Sue Jamil
Training & Operational Support
In April 2018, Sue Jamil, a former Countrywide Signs' franchisee, joined the head office team. Sue is now our franchisee trainer and operational support guru! With an extensive and impressive background in training, sales and franchising, Sue ran a very successful franchise for 8 years with her husband Neil. Sue now works to recruit new franchisees to our network and provides training and operational guidance for new and existing Countrywide Signs' business owners.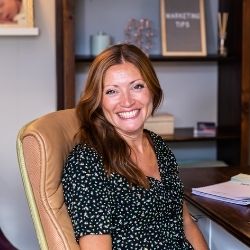 Sarah Maginn
Marketing Manager
Sarah Maginn specialises in digital marketing, developing marketing strategy and planning as well as supporting the network with local marketing initiatives. Sarah also works with the franchisee recruitment team to recruit new business owners in the network. Sarah came onboard in 2020 having worked in marketing since 2007. She has experience working for both B2B and B2C businesses, including signage franchisor, Signs Express for 4 years.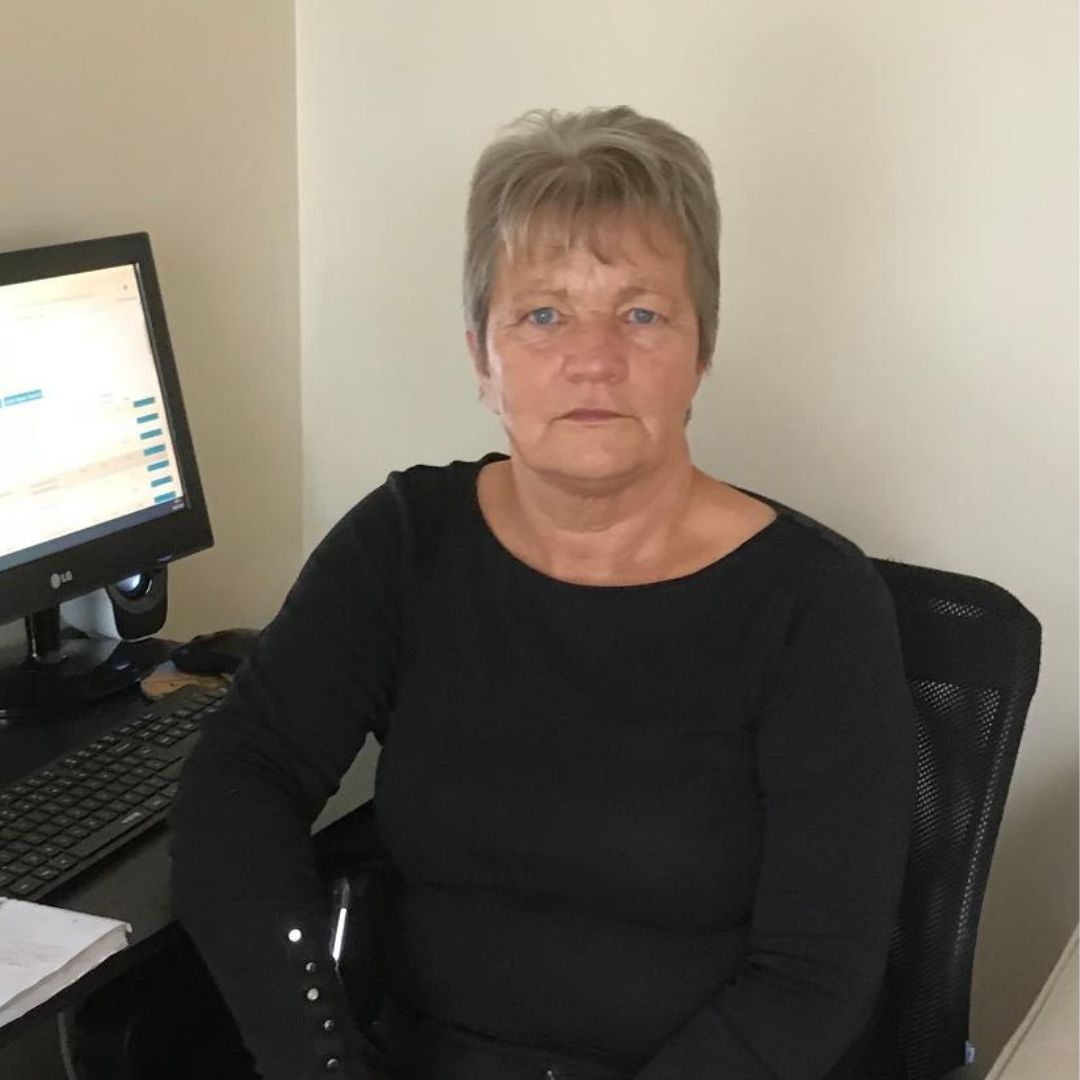 Carole Wayne
Client Services Manager
Carole joined in 2014 starting her employment with Countrywide Signs in the accounts department and diversifying her role some two years later. Carole is now Client Services Manager. She works predominantly in operations onboarding franchisees and providing operational support to new and existing franchisees. Carole is also in charge of managing our online estate and commercial agents.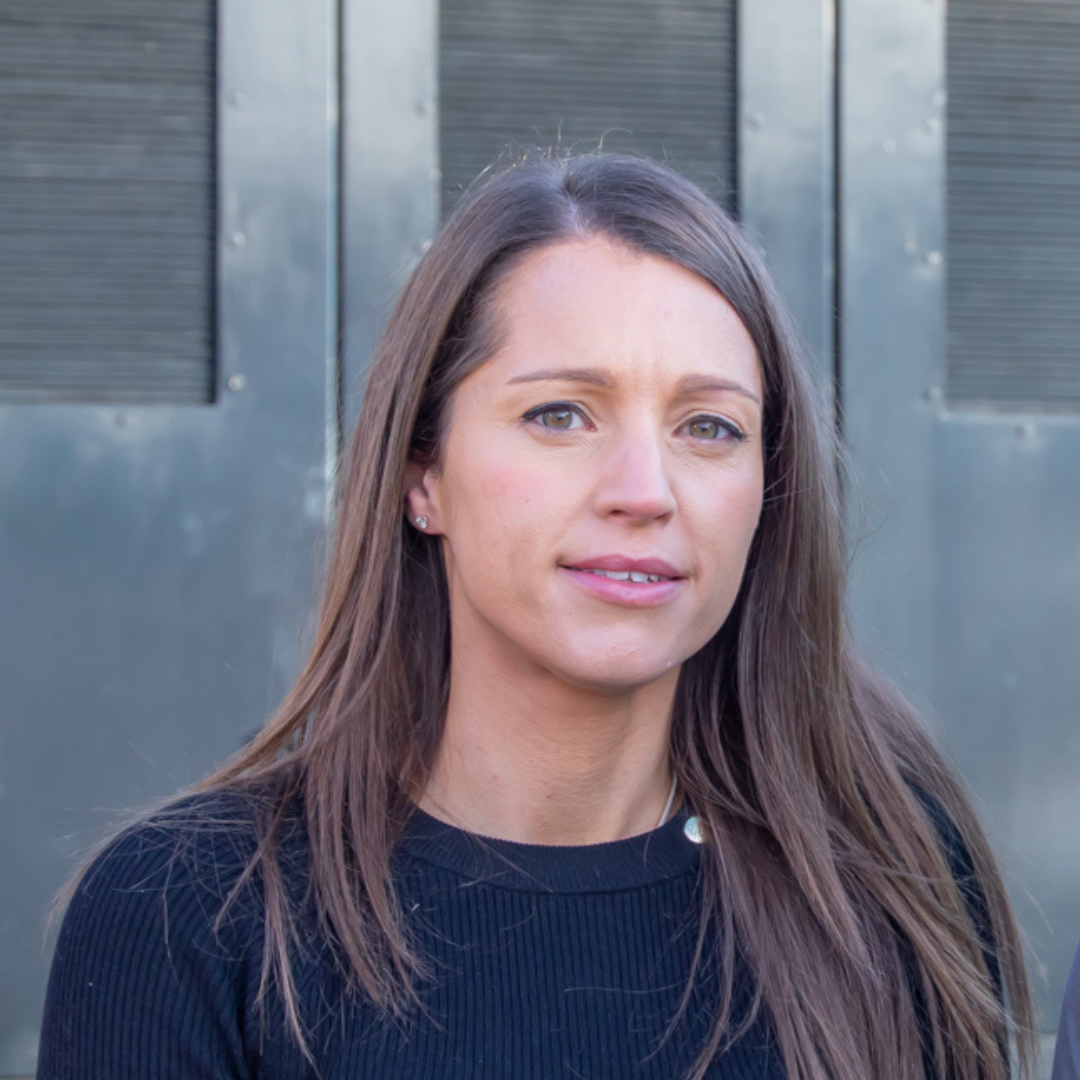 Catherine Brace
Operations Support
Catherine is the franchisee go to for all operations support requests. Having worked as a franchisee with her husband, Catherine has a great relationship with the franchisees. She provides invaluable customer support to franchisees and their agents. As well as dealing with a vast range of queries on a day-to-day basis, Catherine also monitors and manages ISO 9001 compliance.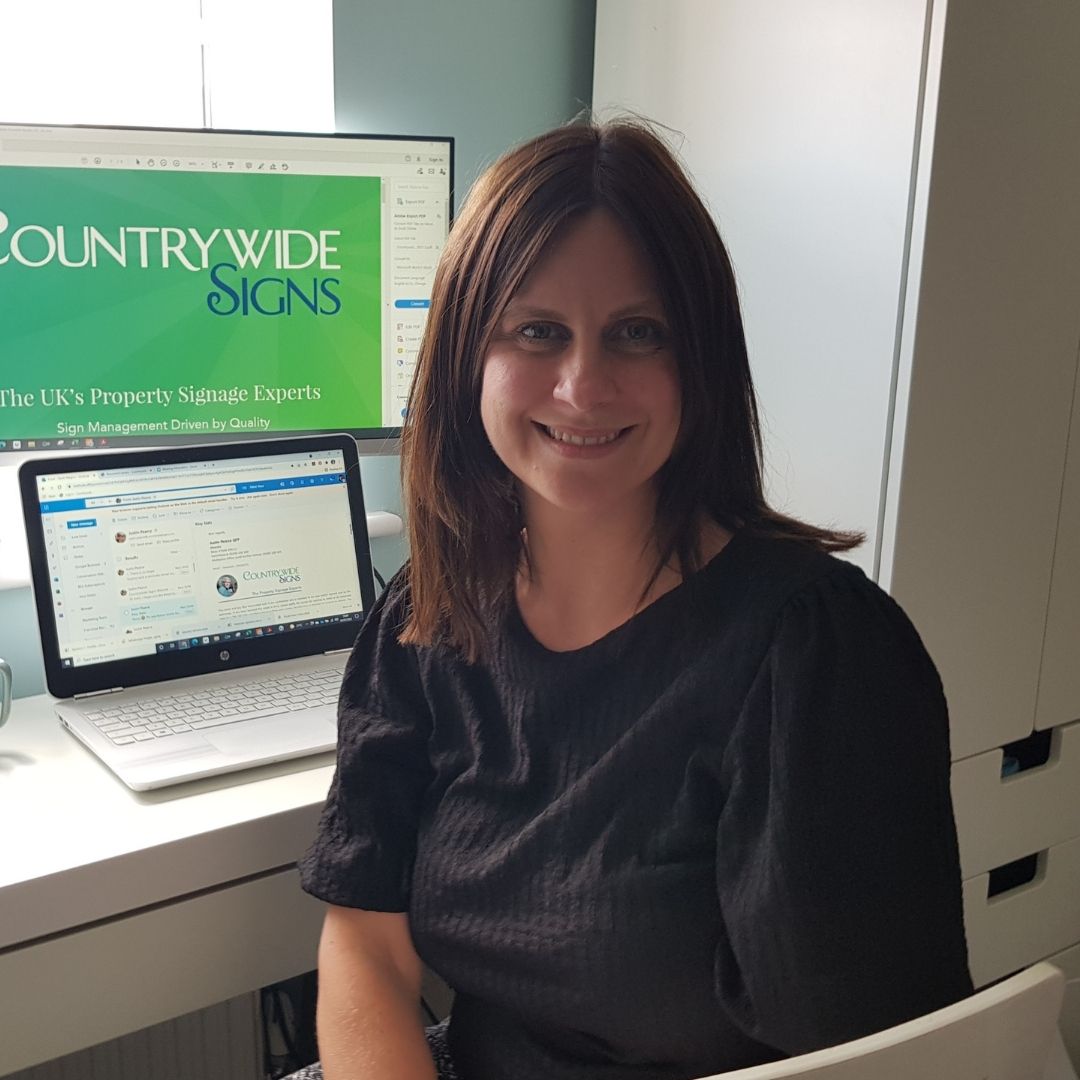 Carla Thurgood
Marketing Assistant
Carla provides marketing support to the franchise network. Having recently graduated from a course in social media management, Carla helps franchisees with social media and email marketing guidance. She also manages Google Business listings for the whole network. Carla comes from a retail management background, adding sales, recruitment and training experience to her portfolio.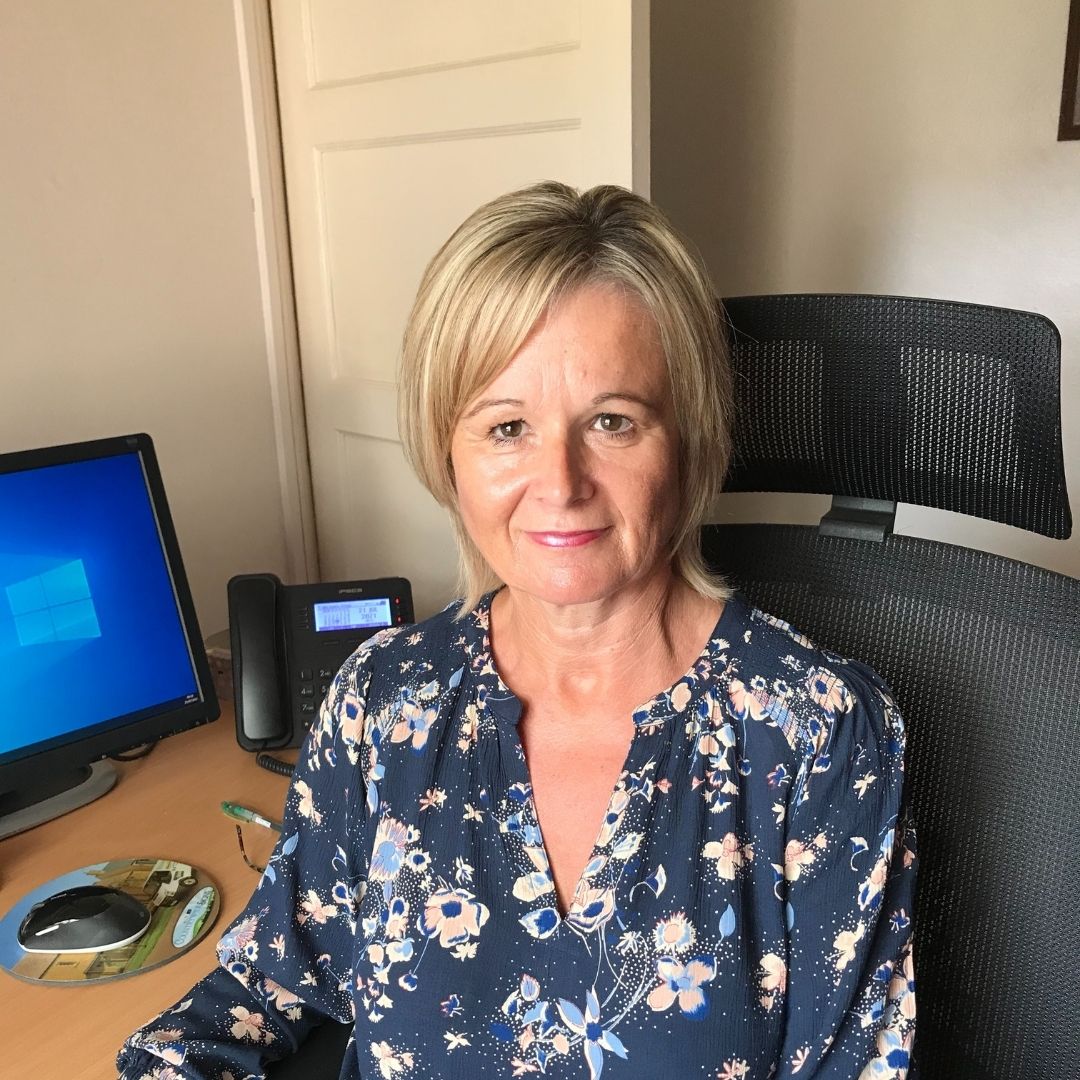 Debbie Bishop
Accounts Manager
Debbie joined Countrywide Signs in 2015. With over 30 years of experience working in various accounts roles, Debbie heads up the accounts team providing invaluable support to the franchise network helping deal with accountancy queries, payroll, accounts payable and receivable.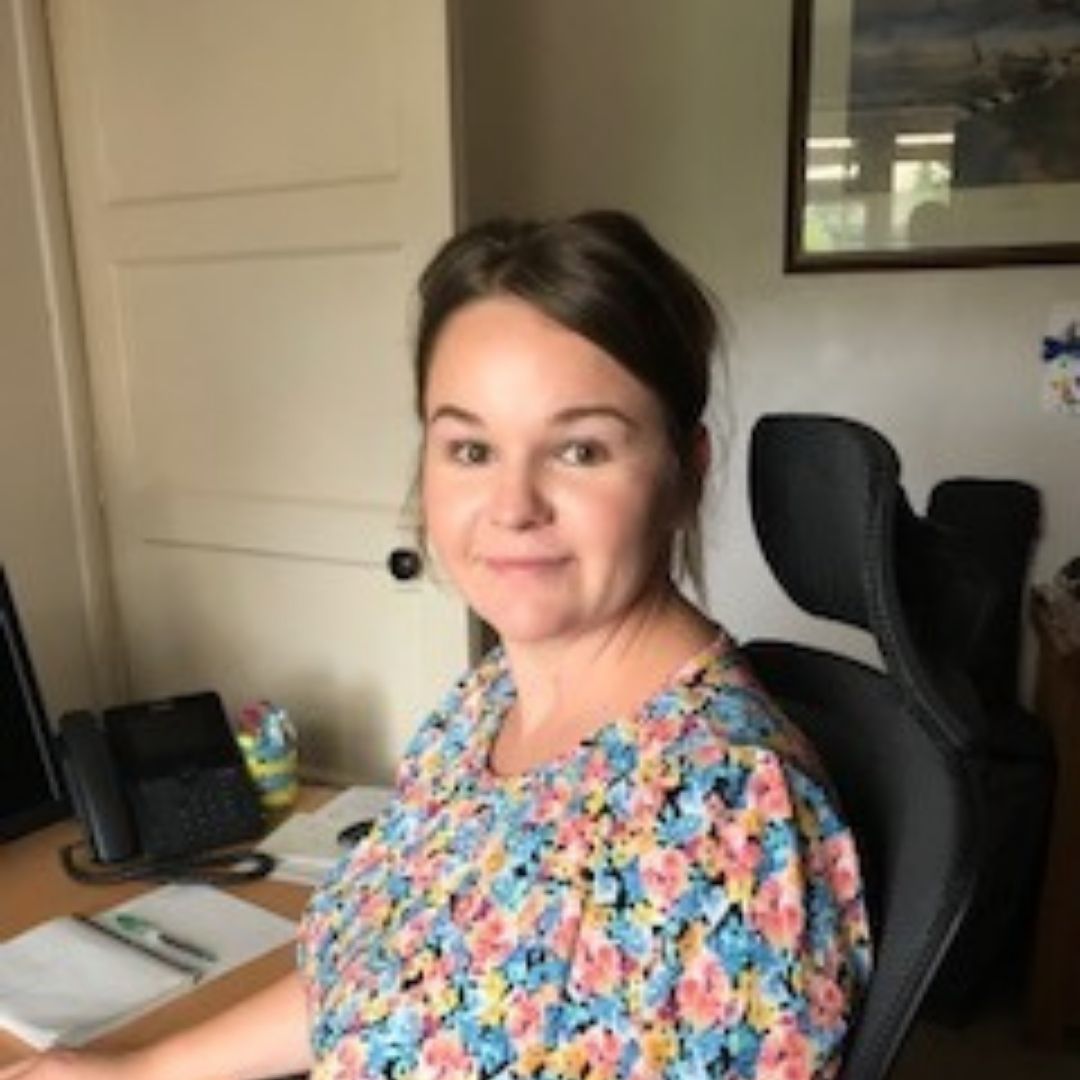 Sammi Lamont
Accounts Administrator 
Sammi is our newest team member. Sammi joined the Countrywide Signs Accounts' team in May 2021. She provides important administrative, and accounts support to Debbie our accounts manager and the franchise network as a whole. 

Environmental Responsibility
As a property signage business and nationwide franchise network, we feel strongly about the importance of our responsibility to the environment and the impact of climate change. We are currently embarking on our journey to help achieve a greener future.
Our Carbon Footprint
We have been making changes and reducing emissions. Here's how we're tackling climate change so far…
Signage is collected and recycled if no longer fit for purpose
Head office staff now work remotely
We've reduced our office-based footprint by some 60%
We have moved to a cloud-based server
We use a route planner to enable drivers to find the shortest route to save on emissions
We've minimised carriage, sending items in bulk only
Recycling Signage Boards
We have an obligation to ensure our property boards are disposed of in an ethical and sustainable manner. With a high turnover of signage boards, we believe in upcycling posts and reusing branded boards wherever possible.
When it is not possible to upcycle, we use a professional recycling service called EA Recycling to ensure our boards are disposed of appropriately and that our signage doesn't end up in landfill.
Polypropylene plastic is currently non-biodegradable and must not be disposed of via domestic or commercial waste. When notified by our agents we arrange board collection from the property so that we can dispose of signage on the agent's behalf if quality isn't up to our high standards.
Ethically Sourced Materials
Our corporate social responsibility ensures that we only source materials from ethical suppliers.
Timber for our posts from members of the Timber Trade Federation, a body who are committed to a responsible approach to timber sourcing.
Paint is water-based and non solvent-based and only purchased from companies who adhere to an environmental charter. All inks and toners used adhere to Nordic Swan Label (or similar) which ensures that printed matter (throughout its lifecycle) complies with the most stringent environmental requirements.
What Our Customers Say...
"We never have any issues with Countrywide Signs and would always recommend them to anyone. Great work always!"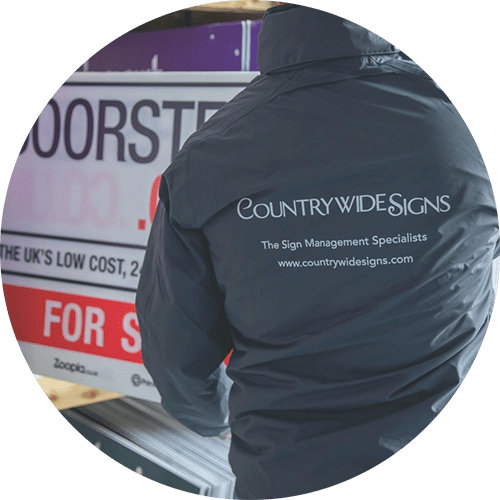 Lets & Property Management
"Countrywide Signs offers us incredible professional and friendly service ALL THE TIME. Massive thumbs up for the company."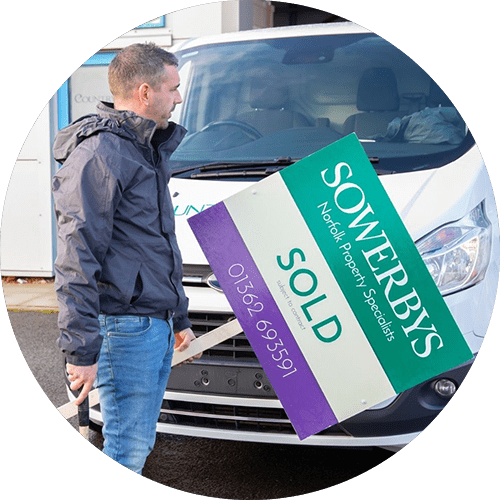 "Absolutely awesome experience with Countrywide Signs. The team was brilliant."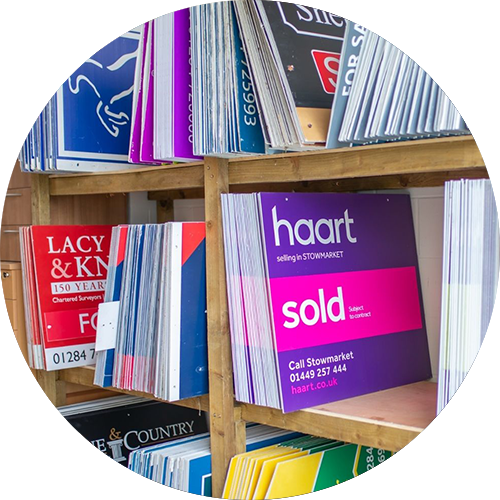 Get in Touch
Ready to learn more? Contact us direct to find out about our residential and commercial property signage services or request a quote from one of our local experts.