Search for your local property signage expert. With an extensive network of Countrywide Signs operators, we install estate agency signs and to let signs nationwide. Locate yours…
Operating nationwide, our property signage experts provide not only local independent agents, but also installation for regional and national brands. Co-ordinated by head office, erected by your local Countrywide Signs operator.
As installers of estate agency sign boards, our services are designed to offer cost-effective, efficient, and quality  management for you and your clients wherever you are. You choose. We manage.
Installing Estate Agency Signs Nationwide
Welcome to Countrywide Signs
As leading installers for estate agency signs and to let sign boards our network of Property Signage Experts operate  nationwide. We provide a complete sign management service to our agents. Our operators can take care of ALL your residential and commercial signage needs. Leaving you to do what you do best… selling and letting your clients' properties.
Positioned throughout the UK, our network of estate and letting agent sign erectors offer competitive rates, quick turnaround times and an impeccable service. All from a brand you can trust to be professional, on-time and consistent. We understand that no one estate or letting agent requires the same level of management. Therefore, we offer a carefully tailored choice of Full Stock Rental, Part Stock Management or pay-as-you-go with our Movement Only service. Or you can simply print and go by choosing Print and Stock Supply only. To search for your property signage expert, just visit our Find an Operator page. Enter your postcode and be taken direct to your closest estate and letting agent sign erector.
If you require greater support to manage numerous locations, our network of sign erectors is available to fulfil your remit on any scale. We provide services not only for local independent agents, but also for regional and national brands. Get in touch with our head office or take a look at our National Account services to learn more.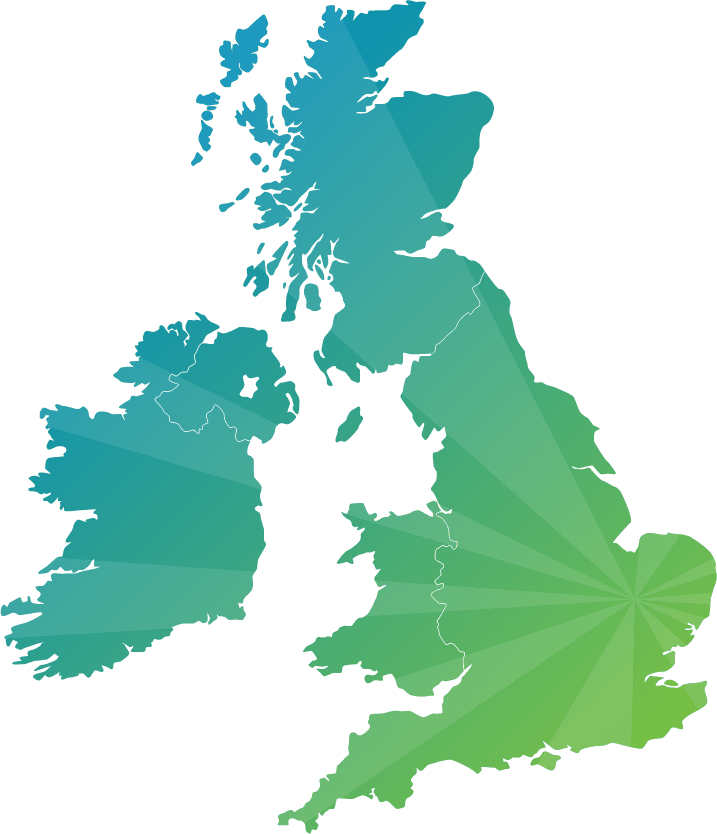 Operating nationwide find your local estate and letting agent sign erector. Search for your closest operator, request a quote, or give us a call on 03 300 100 100 to discuss your board management needs.

Why Choose our Property Signage Experts

Local Service. Nationwide Strength
Our sign erectors provide a local service with the added benefit of nationwide reach. Ideal for independent estate and lettings agents as well as larger regional chains and national brands. Network backing means you'll never need to be concerned about order fulfilment.

Simple Pricing Structure. Four Service Options
Our simple pricing structure provides a transparent breakdown of costings. With four core service options available your business can choose a package tailored for you. Whether you need print, stock holding and sign management, or just a one-off installation.

Ease of Ordering. Manage & Track Online
No need to call and place your orders. Our online system means you can simply log in, place an order and track its progress at anytime. You'll even be able to manage signage updates and instructions based on own your sale or letting cycles.

Ever the Professionals. Always your Brand Ambassadors!
Each board installed impacts the property, your business and us as a network. Our professionalism is reflected in everything each of our operators do. Our installation quality, the uniform worn, the vans driven and the way each operator conducts his/her business. We're not just protecting our reputation, but yours as well.

Guaranteed Quality Service. ISO 9001 Certified
Each operator receives in-depth training from day one plus continuous improvement throughout. The network is ISO 9001 certified with high quality standards. Each operator supplies pristine quality materials and uses checklists to ensure all signage can withstand even the harshest environments.
What Our Customers Say...
"We never have any issues with Countrywide Signs and would always recommend them to anyone. Great work always!"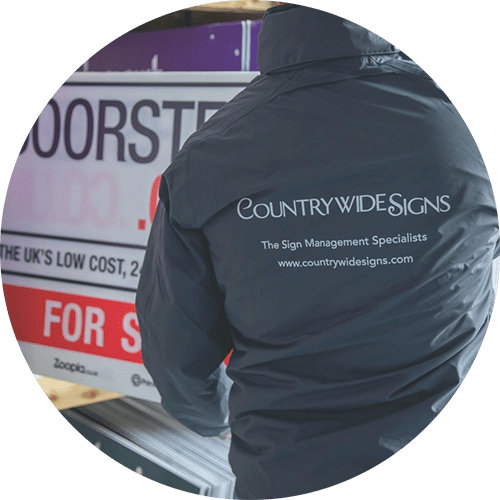 Lets & Property Management
"Countrywide Signs offers us incredible professional and friendly service ALL THE TIME. Massive thumbs up for the company."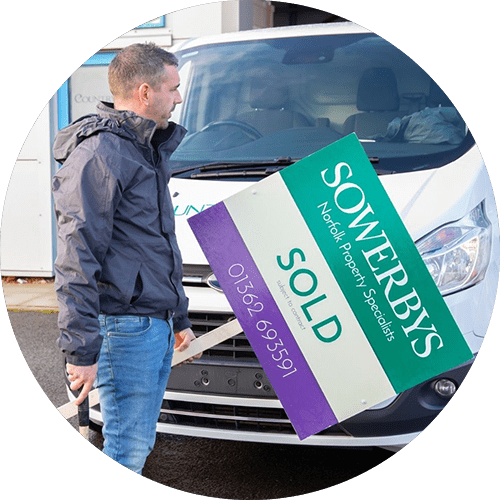 "Absolutely awesome experience with Countrywide Signs. The team was brilliant."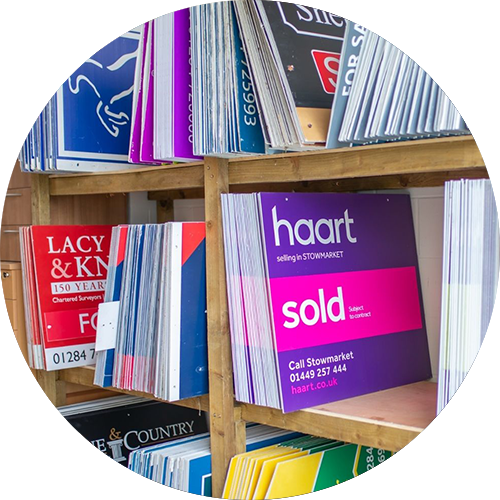 Get in Touch
Ready to learn more? Contact us direct to find out about our residential and commercial property signage services or request a quote from one of our local experts.